The Perfect Golfing Holiday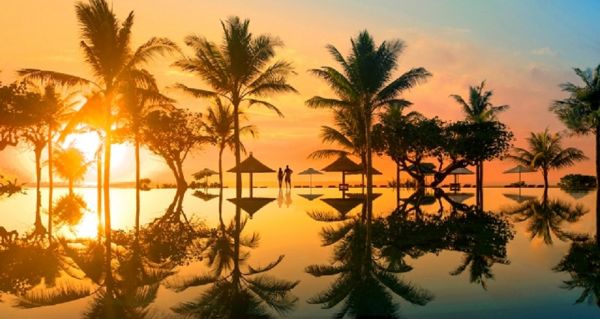 I have had the opportunity to travel to some of the best golfing holiday destinations in the world. Asia, Europe, South Africa, Hawaii to name just a few. These destinations were great and always involved plenty of golf.
But is there more to just golf on a golfing holiday???
In my opinion, the measure of an outstanding golfing holiday is not just a great round or the standard of the course. A great golfing holiday offers each individual unforgettable moments on and off the golf course. Whether it's exploring the local culture and people, relaxing on the beach or finding secret local treasures, the options are endless.
As a golfing holiday specialist, I have experienced more than my share of amazing golfing holidays. I still have a few destinations on my "Golfing Wish List" (ever golfer has one) but when I get surprised by how amazing a destination is.....you know it is something special.
I recently travelled to BALI and was blown away by the country, people and the golf. Bali had never been on my radar, I had always put it down as a destination for younger Australians wanting a cheap party holiday. I enjoyed my time in Bali so much that I had to go back and negotiate some amazing GETAWAY GOLF & LEISURE TRAVEL EXCLUSIVE packages and deals to share with our clients.
Still not sure?
Location
- A direct flight from most Australian capital cities is only between 3-6hrs. No jetlag, no time lost in travel.
- Airfares are very reasonable and can be dirt cheap if you wait for sales.
- Accommodation is only 20-30mins from the airport.

Value
- The Aussie dollar goes a long way in Bali. From accommodation to meals you will spend less everywhere you go. E.g. a 1hr massage in Bali costs around AUD$10 compared to near $100 here.
- Great shopping (within walking distance from hotel) restaurants and cafes all offer excellent value compared to most destinations.
- The exceptional value packages we have created include special bonuses like Stay 7 pay 5 and Play 5 pay 4. It doesn't get better than that.
Quality
- All the packages we are offering are 4 ½ - 5 star and beautifully appointed. Resorts have manicured gardens, golden beaches and pools to relax around.
- Explore the country. The friendly locals will make you feel so welcome. Experience the different regions of Bali that all have something unique to offer and are all easily accessible from your hotel.
Golf
- Lush tropical vegetation surround the Bali National Golf Course. With over 100 green keepers on staff the condition of the course is exceptional. With 3 distinct environmental setting on this championship golf course – Canyon, Creek and Cascading Waters falls. The course even boasts it's own temple and has picturesque views over the Indian Ocean, distant islands and even a volcano or two.
So stop dreaming and start planning your unforgettable golfing holiday to Bali. I know I will be going back soon.
Yours in travel
Adrian Rebbeck