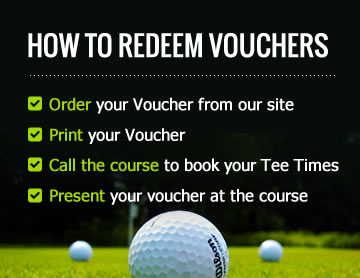 Golf Courses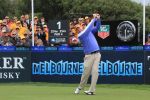 Royal Melbourne's Composite Course is continually rated in the top 10 golf courses in the world, an amalgamation of the work of two great golf course designers, Alister MacKenzie and Alex Russell. The Composite Course came into being in 1959 when Royal Melbourne was asked to hold the World Cup (known as the Canada Cup at that time).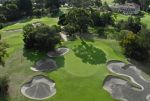 Commonwealth Golf Club is rated highly amongst Australia's top golf courses. The Club has hosted Australian Open Championships, as well as other major events such as the Victorian Open, Australian Amateur and Australian Ladies Open. Tour through our web site and see why Commonwealth Golf Club is one of Australia's leading private golf clubs.

Visitors should be invited to play by a member of Commonwealth, unless they are from interstate or overseas, in which case they may be introduced by the General Manager.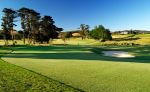 The Heritage Golf and Country Club is a vision which has been a long time in the making. Located in the spectacular Yarra Valley (a prime Victorian wine district) The Heritage is a Jack Nicklaus Signature designed golf course which meanders its way through gently rolling hills and carefully placed water hazards.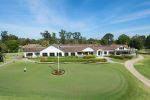 Huntingdale Golf Club is a private course open only to members and their guests. Opportunities are available for Interstate and Overseas golfers and members of reciprocal clubs on request.
Limited tee times are available for International and Interstate Guests who are Members of a registered golf club. All players must present a letter of introduction and handicap confirmation from their Home Club.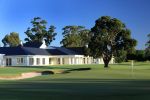 Kingston Heath Golf Club is one of Australia's best golf courses and is one of the most highly sought after venues for Corporate Golf Days. Being one of the finest golf courses in Australia and an international ranking of number 20 in the world, Kingston Heath enjoys an enviable reputation for its superb conditioning all year round.

Kingston Heath has hosted many major tournaments including 7 Men's Australian Opens, 1 Women's Australian Open, 7 Australian Match Championships, 2 Tournament Players Championships, 7 Victorian Opens, 6 The Open Championship Qualifying & the 2009 & 2012 Australian Masters.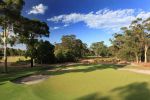 Metropolitan enjoys a reputation as the best conditioned year round course in Australia. Prior to the 1997 Australian Open Greg Norman described Metropolitan's pure couch grass fairways as the best he had played on anywhere in the world. During the 2001 World Match Play Championship a number of the world's top ranked players compared the condition of the course to Augusta National. In total there are 96 bunkers on the course and almost every hole is flanked by huge stands of Australian native trees which provide sanctuary to many species of native birds, including the noisy but beautiful sulpher crested Cockatoo and the multi coloured rainbow Lorikeet.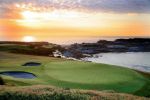 A links style golf course set amongst hills and valleys that hug the rugged Pacific Ocean in Botany Bay only 30 mins from Sydney. Rated # 34 golf course in the world, hosting a number of major tournaments including the Australian Open and the PGA Championship. Limited tee times for visitors.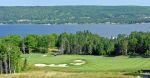 The Lakes Golf Club, established in 1928, is one of Australia's most prestigious private golf clubs. This iconic golf club is only 15 minutes from Sydney's CBD and has hosted some of the biggest tournaments.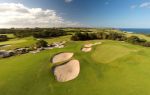 Reputed to be the friendliest golf course in Australia. Situated along the shores of Little Bay, about 13 km south of Sydney. The course is a testing par 72, which over the past 20 years has hosted the Australian P.G.A. and the N.S.W. Open.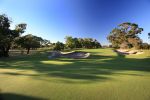 Located in the renowned Melbourne sandbelt and highly regarded by golfing purists, the championship layout of Woodlands Golf Course provides a true test of skills. Noted for it's high level of presentation and friendly club atmosphere, Woodlands provides a complete golfing experience.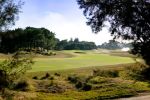 The Seaton course, widely acknowledged as ranking with the best in Australia, is in Adelaide's western suburbs, less than 20 minutes drive from the city and less than two kilometres from the coast.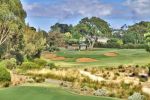 Kooyonga Golf Club is a wonderful example of a championship golf course in undulating sand hills just 15 minutes from Adelaide. Host to five Australian Opens and three Australian Amateur Championships as well as numerous South Australian Opens and Amateur Championships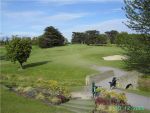 The Grange Golf Club is one of South Australia's premier sporting venues with two internationally rated 18 hole golf courses.
Grange has previously held major professional events including the West Lakes Classic and the South Australian Open and PGA events. The Club has also hosted all major Australian Amateur events including the Australian Amateur and Interstate Team Australian Junior as well as Australian Lady Amateur events. However most recently the Club was chosen as the host venue of the 2016 Women's Australian Open and the event was a huge success with record crowds.