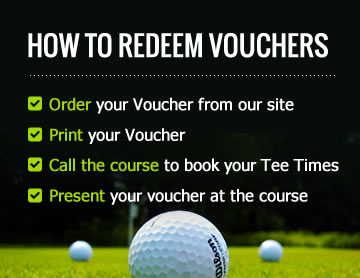 North Lakes Golf Club - (07 3480 9200) - 7 days with carts
Voucher Details
Arguably one of Queensland's best championship golf courses, it is without doubt one of the most beautiful places to play golf in Brisbane. The challenging 18-hole course, a real credit to its creator, touring professional Graham Marsh. Since the course opened in 2002 it has received wide. The perennially popular golf course features a Marsh masterstroke and Australia's first Tifeagle greens, which ensure the most consistent putting surface.
Golf Course Info
North Lakes Resort Golf Club features 18 holes of championship golf with 4 sets of tees for players of all abilities. The gently rolling terrain creates a unique course that is quickly maturing into a classic layout. Designed by Graham Marsh, the course is a combination of beauty and challenge. The panoramic beauty of the course is heightened by a climate only available in this part of the world. Located just 35 minutes due north of the CBD, the course is open to everyone seven days a week. The stunning course and its contemporary Clubhouse will impress and delight you regardless of whether you're a member, corporate guest or a casual visitor. Play soon and find out why the best Brisbane golf course keeps getting better and better.
Course Address
1 Bridgeport Drive, North Lakes QLD 4509
Phone Number
07 3480 9200
Website
www.northlakesgolfclub.com.au
Terms & Conditions
Tee Times are subject to availability. Call the Golf Course prior to purchasing golf vouchers.
Voucher valid for play 7 days a week including motorised cart.
Voucher valid for 6 months from date of purchase.